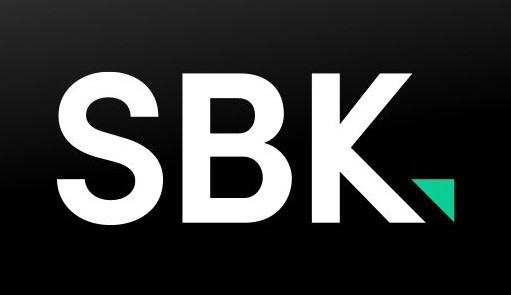 Read our comprehensive review to find out all there is to know about the SBK sportsbook mobile app by Smarkets including welcome bonuses, sports coverage, and how to win real money online.
Smarkets is a popular European sports betting operator and has recently launched stateside, bringing its sportsbook to Colorado. Sports gambling has only recently been legalized in the state, with a ballot passing last November meaning sports betting services could launch as of 1st May 2020. The SBK sportsbook launched on 4th June 2020, making it the seventh licensed sports gambling app in Colorado. The sports betting site was released through a partnership with Full House Resorts, owners of Bronco Billy's Casino in Cripple Creek.
Smarkets have succeeded in the European market due to their fantastic odds, an in-house social networking, and sleek and social platform. It is a modern and innovative app tailored to the younger generation and brings new ideas to the table. Having just debuted in the US, it is an exciting time ahead for the company. Continue reading for a full guide on all that the SBK sportsbook app has to offer.
Website: www.getsbk.com
Type of site: Sportsbook
Welcome Bonus: $20
Land-based Partnership: Bronco Billy's Casino
Colorado Launch Date: 4th June 2020
---
Bonuses and Promotions
| | | | |
| --- | --- | --- | --- |
| Max Bonus Amount | Bonus Type | Promotional Code | Wagering Requirements |
| $20 | Cash Refund | None – Automatically Applied | None |
As with most sportsbooks, there is a welcome bonus on offer for all new SBK account holders. SBK currently offers a $20 cash refund on losses for all new customers. While this does not seem like a large sum of money compared to other Colorado sportsbook bonuses, delve a little deeper and the offer is excellent. Here is why:
Not limited to your first bet: Unlike many sites that offer a risk-free bet applicable to only cover the funds of your initial wager, SBK covers your first $20 losses regardless.
No odds requirements: Many sportsbooks require a bet to have specific odds or higher for the offer to be valid. SBK has no odds requirements so you can place bets on all markets and games and still receive the bonus funds.
No wagering requirements: Some bonuses come with large playthrough requirements making it difficult to secure the bonus amount, but SBK has no requirements.
Can be withdrawn as cash: Most sportsbooks offer bonuses in the form of site credits that must be used to place further wagers, whereas SBK offers a cash bonus.
Sport Coverage
You will not be disappointed when it comes to SBK sports coverage; they cover twenty-three different sports, and this is an area they really excel in. This is more comprehensive coverage than some top sites such as FanDuel Sportsbook and truly rivals other Colorado sports betting apps. Here is the full list of sports you can bet on using their app:
| | | | | |
| --- | --- | --- | --- | --- |
| Athletics | Australia Rules | Baseball | Basketball | Boxing |
| Cricket | Cycling | Darts | Esports | Football |
| Golf | Ice Hockey | Motorsports | MMA | Pool |
| Rugby League | Rugby Union | Snooker | Soccer | Swimming |
| Table Tennis | Tennis | Volleyball | | |
Alongside the sports available, there is also the option to bet on horse racing both in advance and live as the race unfolds.
Wagering Options
When it comes to placing wagers, there are also a plethora of options for you to choose from. All the following wagering options are available:
Round Robins
Futures
In-Play Bets
It is important to bear in mind that not all these wagers will be available for all sports. Niche sporting events such as darts and boxing will have fewer wagering options. Soccer, on the other hand, gives you exciting and interesting bets such as the first player to score, half-time results, and even options such as "both teams to score over 2.5 goals." Other popular sports have a similar variety.
SBK does have the best odds around when it comes to Colorado's sportsbooks. UK-based sportsbook Smarkets works as a betting exchange where customers place wagers against each other, rather than through a bookmaker. Therefore, SBK has excelled as it has found the bridge between a betting exchange and an online sportsbook. It uses the pricing on its Smarkets site, but users are not betting against other users. Therefore, you still get the amazing odds by cutting out the bookmaker paired with the functionality of a sportsbook.
Account Registration
Signing up for an SBK account is simple and can be done by following these steps:
Download the SBK mobile app. iPhone users can search and download it from the App Store, whereas Android users need to download it from the SBK website.
Click on the "Create an Account" option and enter your email address, chosen password, and personal details.
Set your account username and you are good to go!
Once you have registered for an account, deposit funds, and start placing wagers from your mobile phone to win real money online.
Deposit and Withdrawal Methods
When it comes to depositing and withdrawing money on your SBK account, you are limited to using the e-wallet Skrill or completing a wire transfer. Here is a comparison of the two methods to help you decide which one to use:
Deposits:
Payment Option
Fee
Time
Limits ($)
Skrill
Free
Instant
$10 minimum, $5,000 daily max.
Wire Transfer
$20 if depositing less than $3,000
Free if depositing over $3,000
1-2 business days
$100 minimum
Withdrawals:
Payment Option
Fee
Time
Limits ($)
Skrill
Free
1-2 business days
$10 minimum
Wire Transfer
$30 if withdrawing less than £3,000
Free if withdrawing over $3,000
1-2 business days
$100 minimum
As can be seen, wire transfers are best for depositing and withdrawing larger amounts of money. Skrill, on the other hand, is free to use and all deposits will credit your account instantly so you can start placing sports bets straight away. Regardless of the method used, all withdrawals take 1-2 days for the funds to hit your bank account.
SBK has stated they will be adding new payment methods soon inclusive of PayPal, credit and debit card payments, and online bank transfers. However, for the time being, these are unavailable.
Interface and Navigation
The SBK app is not available as a desktop site, and bets can only be placed from the mobile app. Therefore, ensure you download the application to your smartphone or tablet either from the SBK website directly or from the App Store.
Once downloaded and registered, the Smarkets SBK app is one of the most intuitive and straightforward apps out there. Upon account registration, you are given the option of how odds are presented, and once signed up you can choose whether the landing page is displayed as an image gallery or a smaller list. These options make it easier for you to have the app set up to your needs. It is an innovative and flexible design.
The landing page will greet you with popular events with tabs at the top of the screen allowing you to toggle to live games. If you are looking for a specific event, the browse section at the bottom opens up a full list of sporting categories to easily navigate and find your wager of choice. Simply click on the bet to add it to your bet slip. The mobile app also enables you to deposit and withdraw funds, edit your account settings, and view all current and past bets made.
Above these usual and expected sportsbook features, SBK goes several steps ahead. One additional feature is the auto accumulator which generates a random multiple bet for you to place. You can choose the number of selections you want then, after a simple swipe, will be given an exciting and random bet.
Their tips section is another new addition accessible from the home page. This is where players, either friends also using SBK who you have added as followers or public players, leave pointers on betting. If you are feeling confident, you can also leave your own! The tips tab also displays users who are on a winning streak, and you can compete with friends to climb to the top of the leader board. This creates a social and fun addition to an excellent sports betting app.
Customer Support
There are several options for contacting SBK customer support:
"Help Center" section on their site for all generic queries
Can be emailed at support@getsbk.com
Can be telephoned on 720-213-6164
Contacted via Twitter at @sbk
The help center on the SBK website is useful and questions are neatly categorized making you able to navigate to the correct page with ease. If you cannot find your answer online, use the email and telephone options to speak with a member of the customer support team directly. A nice addition to SBK's customer support options is to contact them via Twitter. This is a quick and simple method and likely to receive a more rapid response. Moreover, the use of social media is in line with the apps other features that are tailored to younger bettors, making this an appealing method for their target audience. SBK has clearly looked at who they are aiming their app towards and how to make aspects of the app match with their needs.
Round-Up
Overall, the launch of the SBK app by Smarkets in Colorado is exciting. This is the first time the app has made it to anywhere in the US, with its Indiana launch just around the corner. The sportsbook will no doubt see high interest because it has landed in new territory. However, once the initial hype has worn off, SBK still has a good chance of making it in the US market. They are the only sportsbook to currently offer a cash bonus which is applicable to more than your initial wager. Moreover, their odds and pricing beat every other sportsbook on the market, meaning larger payouts.
The app allows convenient gambling on-the-go and has several new and innovative features inclusive of their tips page and auto accumulator. These new features may pave the way for other sportsbooks to follow and creates a social platform tailored towards the younger market. This is a fresh new sportsbook with lots of potential and we are excited to see what the future has in store for SBK.
FAQs