The Saratoga Casino in Black Hawk is in the historic part of town and home to over 400 slot machines and several table games. It is operated by Saratoga Casino Holdings who also own the Saratoga Casino Hotel in New York.
Address: 101 Main Street, Black Hawk, CO 80422
Opening Times: 9am – 3am Sunday to Thursday, and 24 hours on Fridays and Saturdays
Hotel: No
Loyalty Program: Player Extras Club
Gaming: 437 slots and 10 table games
Restaurants and Bars: Main Street Café, Main Floor Bar, and Mill City Bar
---
Casino Games
The casino floor at the Saratoga Casino is home to over 400 slot machines. These include traditional favorites, up to the most modern slots, video poker machines, and Keno games. The price of paylines ranges from pennies up to $25. Some of their feature slots include:
Everi's Discovery Shark Week: An undersea-themed game with randomly triggered bonus rounds for bigger prizes
Invaders Attack from the Planet Moolah: A five-reel game with cascading reels, bonus-triggering symbols, and progressive jackpots
There are also several table games available from 11am until close each day. All table games offer a minimum bet of $5 and games include Roulette, Blackjack, Craps, and 3-Card Poker. The casino also offers certain game variations such as Buffalo Blackjack, Streak Blackjack, Sharpshooter Craps, and Blackjack Burnout.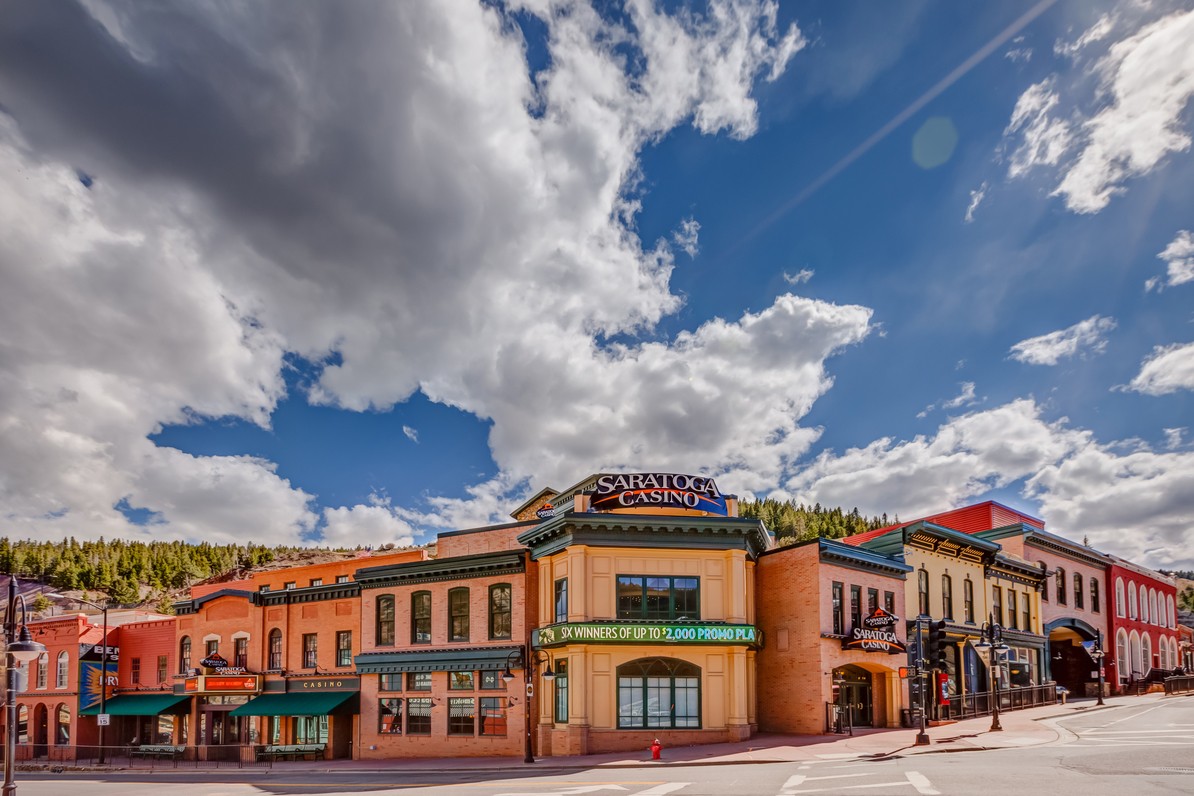 As of March 2020, the Saratoga Casino has started running Friday night Buffalo Blackjack tournaments. Entry to these events is by invitation only and the following prizes are up for grabs:
First Place: $300 promo chips
Second Place: $150 promo chips
Third Place: $50 promo chips
Casino Loyalty Program
The Saratoga Casino has a loyalty rewards program called Player Extras Club. It is free to become a member and once signed up you are eligible to receive exclusive benefits and rewards. Benefits include invitations to member-only events, discounts in the casino, dining and merchandise credits, and cash prizes.
The Player Extras Club has four tiers: Gold, Platinum, Diamond, and Diamond Elite. As you spend money in the casino, you will gain more Tier Points. 1 point is earnt for every $2 spent on slots and every $4 spent on video poker. The Tier Points needed for each tier reviewed bi-annually are as follows:
Gold Tier: 0 – 7,500 points
Platinum Tier: 7,500 – 25,000 points
Diamond Tier: 25,000 – 100,000 points
Diamond Elite Tier: 100,000+ points
The more Tier Points you earn, the higher the tier you sit in and the more exclusive offers and benefits open up to you. Points earnt can also be exchanged for Free Play in the casino or cash; 1,000 points are equivalent to $5. To join visit the Guest Services center in the casino, or for more information take a look here.
Sportsbook Services
Sports gambling is now legal in Colorado! The Saratoga Casino has partnered with Betfred USA Sports to bring their retail and mobile sportsbook to the state. Their 1,400 square feet onsite sportsbook is now open, featuring a video wall display, a lounge area, and multiple self-serve kiosks. Head to the casino now to start placing wagers in person. Betfred will also be launching an online sportsbook so that you can place wagers from anywhere in the state, expected to go live later this year. Betfred is the largest privately owned bookmaker in the world established in the UK, so we can expect a lot from this sportsbook.
Dining and Bars
There is one restaurant in the Saratoga Casino called Main Street Café. The restaurant serves breakfast, lunch, and dinner and is open from 9am – 10pm Sunday to Thursday, and 9am – 12am Friday and Saturday. You can choose from all-day breakfasts, burgers, sandwiches, and salads. You can also order while you play meaning you don't even need to leave the slot you are on for a bite to eat!
On Mondays, Tuesdays, and Thursdays the Main Street Café also serves specials exclusive to Player Extras Club Members. The following dishes are available between 1pm and 9.30pm:
Monday: Prime Rib Dinner $9.99
Tuesdays: Red Snapper Special $13.99
Thursdays: Ribeye Steak and Shrimp $9.99
There did use to be a second restaurant in the property called Mill City Chophouse offering fine dining. However, this restaurant has permanently closed.
There is also The Main Floor Bar on the casino floor where you can purchase a range of alcoholic beverages from 9am – 2am, and free beer is available whilst gambling. For a more relaxed drink slightly further away from the action, head to The Mill City Bar where you will find an extensive cocktail menu. They also serve wines and beers. Opening time are from 3pm – 10pm Friday and Saturday, and 3pm – 8pm on Sunday.
Online Gambling
Following the legalization of sports gambling on 1st May 2020, online sportsbooks are now legal in Colorado. The Saratoga Casino has secured a deal with Betfred USA Sports, the American branch of the popular British bookies which is the largest independent bookmaker worldwide. They released their retail sportsbook in the Saratoga Casino in June 2020, and although not launched yet, they will be accompanying this with a mobile app. In the meantime, make the most of the other sportsbook mobile apps that are available in the state.
In regard to casino gambling online for real money, this is illegal in the state of Colorado. There are, therefore, no online slots, table games, or poker available via the Saratoga Casino.
FAQs