For a true experience of Black Hawk's history, try your luck at The Gilpin Casino. It is one of the oldest casinos in Colorado, having opened shortly after casino gambling was made legal in 1991. There is said to be a ghost who haunts the property. Prior to being a casino, the building was an old schoolhouse, and the casino restaurant is named after a resident ghost teacher who killed herself following a Romeo and Juliette-esque love story.
The casino has around 300 slots and video machines. It is owned by Jacobs Entertainment Inc. who also owns Black Hawk's Lodge Casino, and both run on the same loyalty program.
Address: 111 Main Street, Black Hawk, CO 80422
Opening Times: 24 hours, seven days per week
Hotel: No
Loyalty Program: Winners Club loyalty program
Gaming: 309 slots and video machines
Restaurants and Bars: Lucille Malone's Restaurant
---
Casino Games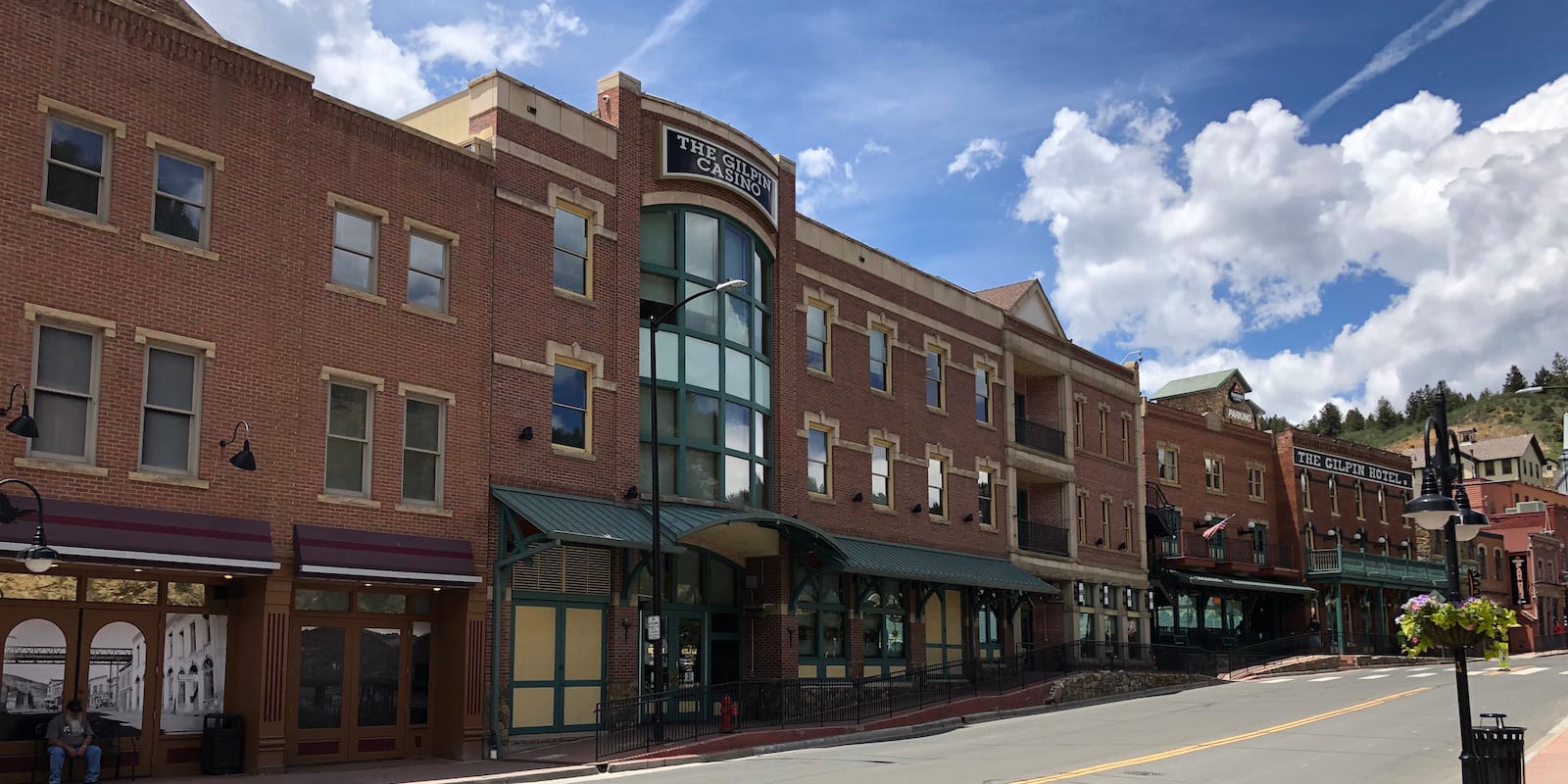 The Gilpin Casino has just over 300 machines with 309 slots and video poker games on their casino floor. These slots cover a range of denominations from penny slots up to the maximum wager of $100. Under Colorado laws, this is the highest legal value of any singular bet that can be placed.
You will also find the unique Sudden Strike Jackpots at the Gilpin Casino. These are progressive slots that could be hit at any time and on any spin! These are exclusive to Winners Club members, so it is worth signing up for the casino's loyalty program for these if nothing else.
Casino Loyalty Program
The Gilpin Casino and The Lodge Casino have a joint loyalty program called Winners Club. Membership is free and once a member as you play in the casino you earn points. These points are exchangeable for prizes such as free play, cash prizes, and money off dining experiences. Every $2 bet on slots and $4 bet on video poker is worth 1 point. All new sign-ups receive 50 points, and if you earn 100 points on the day you sign up, you are in for a chance of winning $100.
As well as cashing in points for bonuses and free play, your points also determine which tier you sit in. The Winners Club has five-tiers: Base, Silver, Gold, Platinum, and Millennium. The higher the tier, the more exclusive offers and events become available, and the larger the prizes. The points you need to earn over a six-month period to qualify for each level are:
Base: 0 – 30,000 points
Silver: 30,000 – 75,000 points
Gold: 75,000 – 150,000 points
Platinum: 150,000 – 250,000 points
Millennium: 250,000+ points
Sportsbook Services
Since 1st May 2020, sports gambling in Colorado is legal. Back in January 2020, the owners of the Gilpin Casino, Jacobs Entertainment Inc. struck a deal with TheScore ahead of the legalization of sportsbooks. It is therefore expected that TheScore will be responsible for the Gilpin Casinos sportsbook services. However, at present, the casino has yet to launch any onsite or mobile sportsbook services. More recently, the operator has also collaborated with SuperBook as the Lodge Casino's sportsbook provider who should also be releasing a Colorado sportsbook in the near future.
Dining and Bars
There is one restaurant in The Gilpin Casino with a ghostly heritage. It is called Lucille Malone's Restaurant after a teacher from when the historic building was a Victorian schoolhouse. Rumour has it, Lucille Malone jumped out the window after hearing the news that her fiancé had been run over outside the building by a wagon. Locals claim she never left!
Lucille's is open from 11am – 9pm every day and is strictly adults only. They serve breakfast, lunch, and dinner offering a menu of mostly American food such as burgers and deli sandwiches. They also do full course steak or lobster meals, and there is a large salad bar. The restaurant is known for its good portions and affordable prices, though if you are a Winners Club member you will likely get free food for racking up points.
Online Gambling
All casino gambling for real money online is illegal in Colorado. There is, therefore, no option to play any online casino games through the Gilpin Casino.
As of 1st May 2020, online sports betting is legal in Colorado. Many casinos are still in the process of getting their sportsbook services up and running, and casino owners are striking deals with online operators to bring these sportsbooks to the market. Jacobs Entertainment Inc. has formed a partnership with TheScore, an online sports betting company. With this in mind, it hopefully will not be long until we see the launch of The Gilpin Casino's online sportsbook. For now, take a look at Colorado's live sportsbook mobile apps.
FAQs