Family-owned since 2002, the 'old school' Easy Street Casino in Central City is home to slot machines and a family-friendly arcade to provide entertainment for the whole family. As the name suggests, the casino has a laid-back and welcoming atmosphere. The Famous Bonanza Casino, also located in Central City, is owned by the same family and both share the Player's Club loyalty program. If you are keen to play some of the oldest coin-in slots alongside newer games in a throwback casino, you have come to the right place.
Address: 120 Main Street, Central City, CO 80427
Opening Times: 8am – 2am, seven days per week
Hotel: No
Loyalty Program: Player's Club loyalty program
Gaming: 205 slot machines
Restaurants and Bars: Millie's Restaurant and Gold Coin Bar
---
Casino Games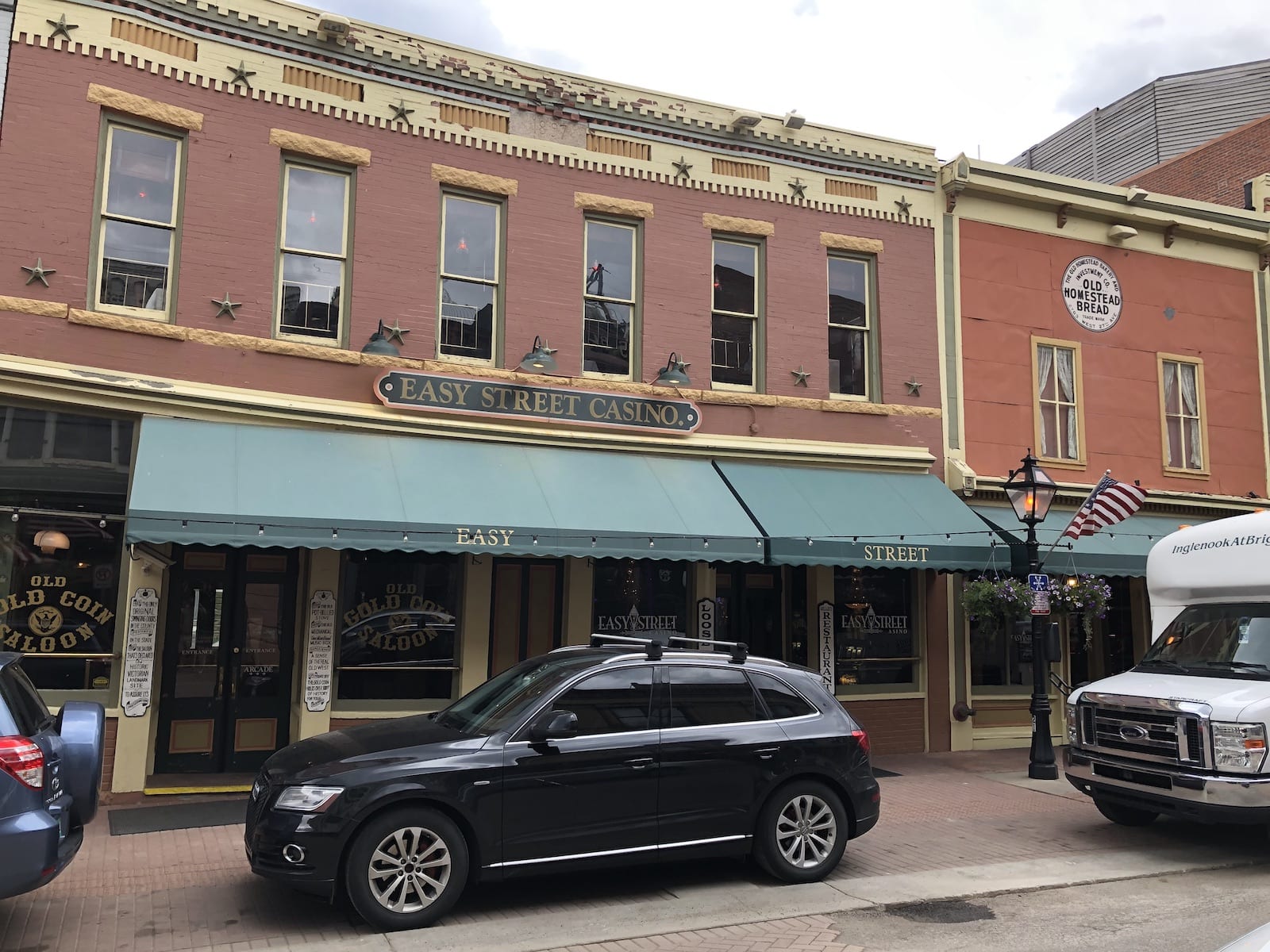 The Easy Street Casino is a slot-only casino and is great for a taste of nostalgia and a trip back in time. You will be surrounded by the sounds of real money dropping as many of the slot machines are coin-in games. There are 205 slots in total inclusive of classic reels, video poker games, and more modern machines. You can also expect to find penny slots up to larger paylines.
Alongside their games floor, the Easy Street Casino also has an under 21's arcade with a range of games. This makes it a great choice for families as children can play in the arcade while you win big on the slots. Everyone can be a winner!
There are no table games or poker on offer at the Easy Street Casino, so instead try heading to another of Colorado's casinos.
Casino Loyalty Program
Both the Easy Street Casino and the Famous Bonanza Casino share their casino loyalty program, called the Player's Club. The program is free to join and once a member you are awarded every time you spend in the casino. One membership point is earnt for every $1 wagered on slots and every $2 bet on video poker. You will receive $5 for every 1000 points you earn, and the casinos run regular weekly multipliers to get the maximum points possible. Players also earn points which they can exchange for food at Millie's Restaurant or at Stella's restaurant in the Famous Bonanza Casino, or for casino merchandise.
In addition to the points system, all members receive exclusive member-only bonuses and giveaways. If you travel by bus to the casino, they will also reimburse you $20 for the bus ticket if 250+ points are earnt the same day. To sign up simply head to the Easy Street Casino.
Sportsbook Services
Sports gambling in Colorado is legal as of 1st May 2020. However, the Easy Casino has yet to launch any sportsbook services, either on-site in their retail casino, or on the internet through a partnership with an online provider. Now it is legal, they may release sports betting in the future.
Dining and Bars
The Easy Street Casino has one restaurant named Millie's Restaurant. It is only open from Thursday to Sunday from 8am – 10pm, but offers breakfast, lunch, and dinner and has an extensive menu. They mostly serve American food, so think burgers, grilled cheeses, sandwiches, fried chicken, and steaks. Portions are generous and well-priced, and the restaurant itself is antique with saloon-style décor.
Alongside the restaurant, there is also the historic Gold Coin Saloon where you can purchase a range of soft and alcoholic drinks.
Online Gambling
It is illegal in Colorado for anyone to partake in online casino gambling for real money. This includes slots, video poker, table games, and poker. Therefore, the Easy Street Casino does not and cannot legally offer any online slot games for real money. Casino gambling is only legally accessible from land-based locations.
On the other hand, it is legal to place sports wagers online. However, the Easy Street Casino has yet to roll out any online sportsbook services but may do so in the future. Currently, there are several live mobile sportsbook apps in the state which you can legitimately place wagers from. More will undoubtedly launch in the coming months.
FAQs