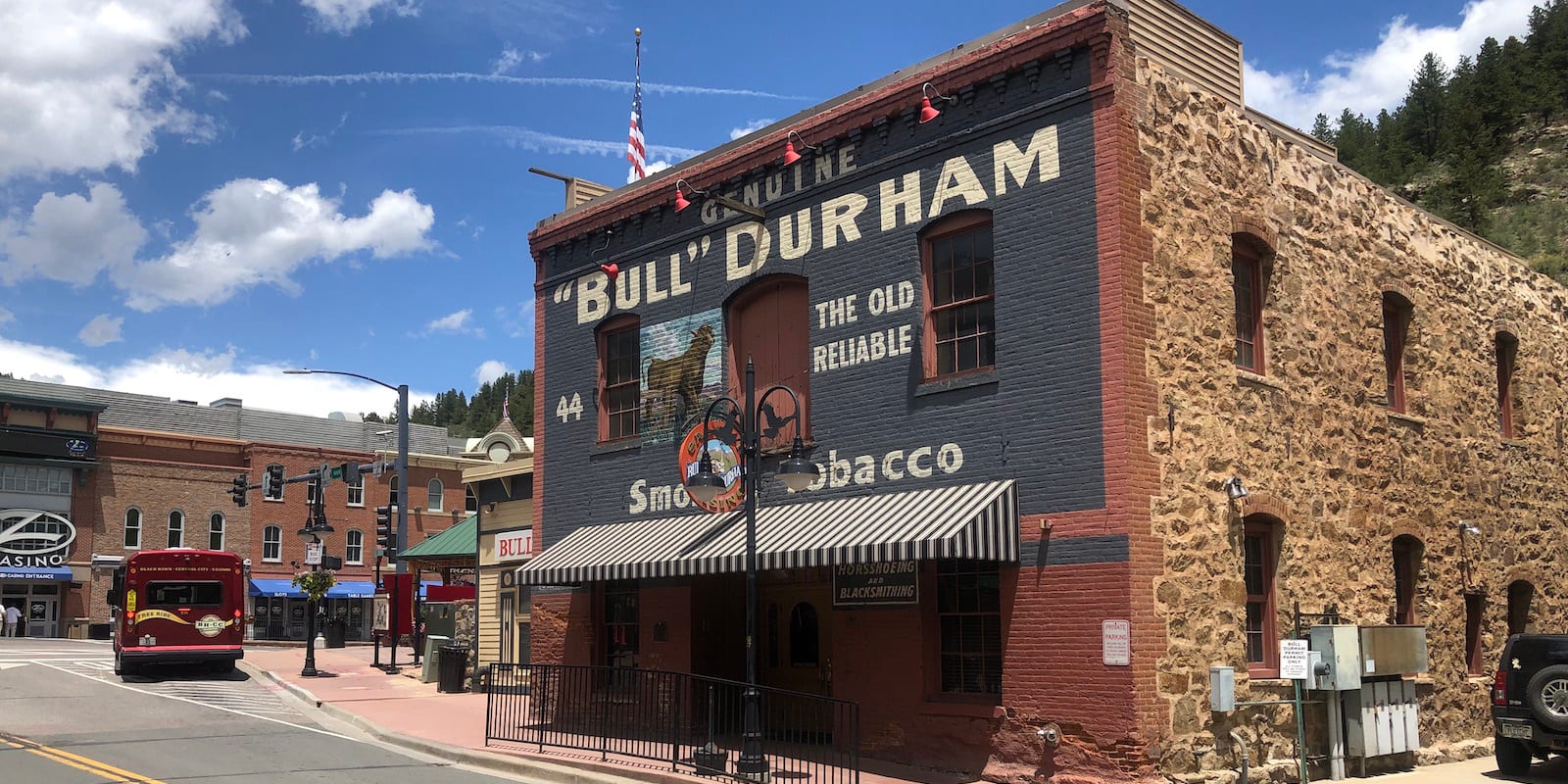 The building of the Bull Durham Saloon & Casino in Black Hawk has a rich past and much history. It has been home to many establishments, inclusive of a wagon works, blacksmiths, and art gallery, and in 1993, the Bull Durham Casino was launched in the premises. Its name, "Bull Durham" comes from the advertisement painted on the property's exterior.
Address: 110 Main Street, Black Hawk, CO 80427
Opening Times: 8am – 2am Sunday to Thursday, 8am – 4am Fridays and Saturdays
Hotel: No
Loyalty Program: Sharp Shooters Club loyalty program
Gaming: 194 slot machines
Restaurants and Bars: Bull Durham Snack Bar
---
Casino Games
Bull Durham Casino offers only slot machines and video poker games. They have 194 machines in total and cover the following range of slots:
Half Dollar Slots
Progressive Dollar, Nickel, and Quarter Slots
Video Poker
No table games or poker are available, but if you are wanting to play slots in a smaller and historic casino, Bull Durham could be the place.
Casino Loyalty Program
The Bull Durham Casino runs a loyalty program called Sharp Shooters Club. Sign-up to the program is free and members enjoy specific perks and promotions inclusive of bonus multipliers, birthday rewards, and hourly drawings giving you a chance to win $1000. The casino also hosts monthly cash giveaways with free entry for all club members. You can also receive a free hotdog or sweet treat from their snack bar every day.
As you spend in the casino, you earn points. Every 1000 points gained on your membership card equates to $5 cash. All new players receive a complimentary 500 points when signing up to the program, alongside a chance to win up to $500.
Sportsbook
As of 1st May 2020, it is legal to place wagers on sporting events in Colorado, assuming casinos have the correct licensing. The Bull Durham Saloon & Casino received its master license allowing the casino to offer sports betting back in April 2020. However, at the time being, they are yet to launch any sports gambling options. We should see this roll out shortly.
Dining and Bars
The only dining option available at the casino is in the Bull Durham Snack Bar. Although not as luxurious as some other casino dining experiences, the establishment claims to offer the "best hotdog in Black Hawk." If you are Sharp Shooters Club member, you can get a daily free hotdog or sweet treat. If a hotdog does not tickle your fancy, they also sell other typical bar food items such as chicken wings, nachos, and pretzels.
Online Gambling
Online casino gambling for real money is illegal in the state of Colorado, and there is no option to play any form of online slot machines on the Bull Durham website. However, as of 1st May 2020, online sports gambling is legalized. Despite this, the casino has not formed partnerships with any online operators and so does not currently offer any internet sportsbook services. However, there is a range of mobile apps currently live in Colorado. Find out more by reading our online sportsbook reviews.
FAQs