Poker is a timeless and popular casino game and there are plenty of Colorado casinos that offer poker in many variations. Here you can find out which casinos are the best for poker, where to find the largest poker rooms and the type of tournaments on offer throughout the state.
---
Land-Based Casinos
The state is home to over 60 poker tables found over several of Colorado's casinos, the majority of which you will find in the casino town of Black Hawk. The casinos where you can play poker are as follows:
One of the best options for playing live poker is in Black Hawk's Ameristar Casino which is home to one of the biggest poker rooms in the state with 22 tables. Also in the running is the Isle Casino which offers the popular Texas Hold'Em, along with Bonus 6 and Mississippi Stud variations. If you want to play in one of the infamous venues seen televised during the Heartland Poker Tour and Colorado Poker Championship, then the Golden Gates Casino is where you should be heading.
If you are located in Cripple Creek, then the only casino in the area to offer poker is the Midnight Rose Casino. The casino is home to eight tables offering a range of stakes and hosts Texas Hold'Em daily. If you want to play Stud Hi-Lo then head to the casino on Thursdays, and for Omaha Hi-Lo then Saturday is your day.
For those in the southwest, the Native American Casinos are also home to poker rooms. The Sky Ute Casino Resort in Ignacio has four poker tables and holds poker tournaments several nights of the week, usually from Friday to Monday.
Read our comprehensive reviews on Colorado casinos to find one which offers poker local to you.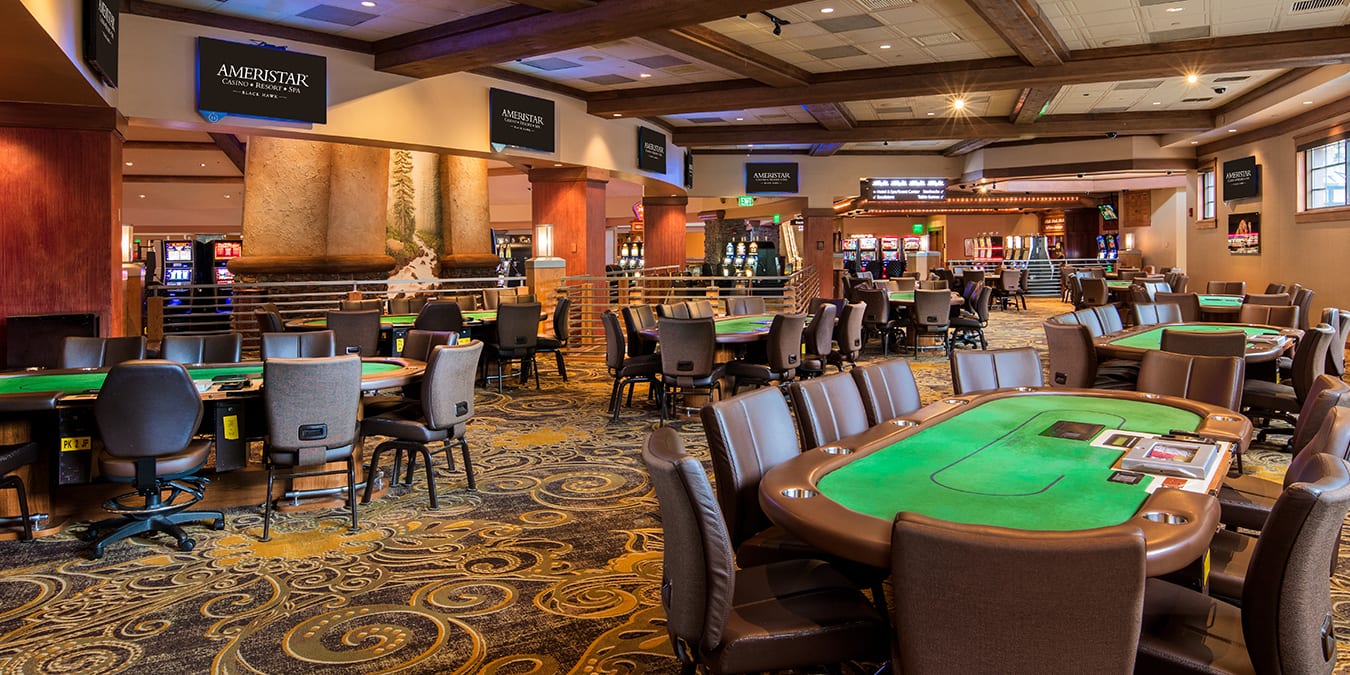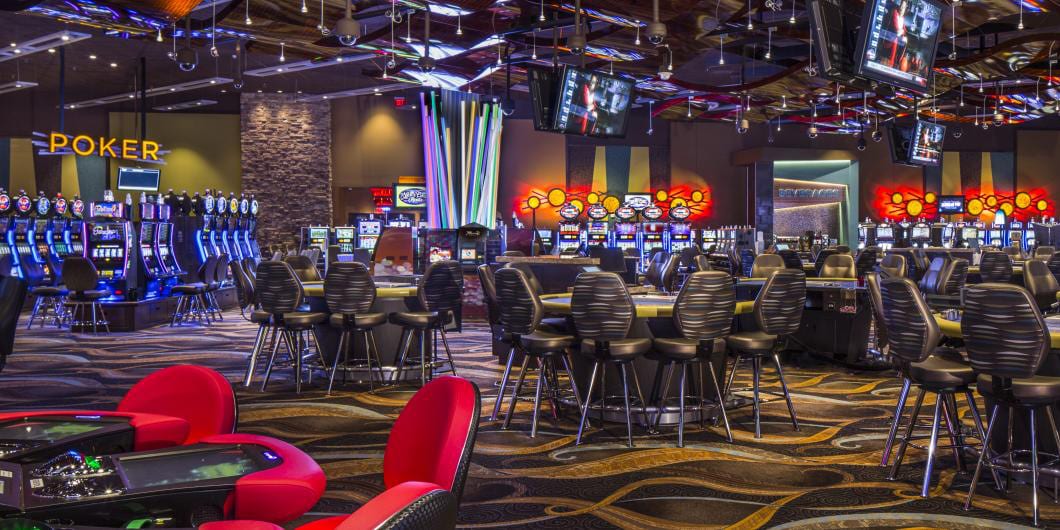 Online Poker
Currently, it is illegal to play poker online in Colorado for real money. Some casinos will offer free poker which is great for players with no experience in the game to perfect their poker skills before trying their luck at the big casino tables. However, for your chance to win real money, perfect your poker face head to one of Colorado's casinos.
The only legal forms of online gambling are horse race betting, DFS, and sports betting. Sports betting is the most recent addition and was launched on 1st May 2020 and since several online sportsbooks and mobile apps have gone live. Whether this is a shift toward all forms of online gambling being legalized is yet to be seen. It will be interesting to see whether there is an initiative to legalize online poker and casinos in the near future.
Cash Poker vs. Poker Tournaments
When playing poker, you can choose to partake in a cash game or a poker tournament. Here is a summary of the similarities and differences between the two:
| | |
| --- | --- |
| Cash Poker | Poker Tournament |
| Can join a table at any time | Have a specific starting time |
| Buy-in for any amount within the table limits | Buy-in for a set amount and usually all players receive the same amount of chips to start |
| Fixed blind value | Blind value increases as the game progresses |
| If out of chips, players can buy back in | If out of chips, players are out of the tournament |
| Can leave the table at any time | Continues until one winner has taken all the chips |
| Winnings are the value of the player's chips | Winnings are set for the tournament and divided between top players |
Live cash poker games can we found at all seven casinos which have poker rooms. Cash games are a lot more flexible in when you can start a game, leave a game, and how many chips you wish to start with. Depending on the casino, several different variations of poker are available as live cash poker games such as:
Texas Hold'Em
Omaha Poker
Seven-Card Stud Poker
Conversely, poker tournaments start at a specific time, all players buy-in for the same amount of money, and start with the same amount of chips. The majority of poker tournaments are of the Texas Hold'Em variation. You can find daily poker tournaments at several casinos across the state, and Colorado poker contests have some of the highest stakes in the US. The best places to head for poker tournaments are:
Golden Gates Casino: Daily $60 buy-in no-limit Texas Hold'Em tournaments at 10am, and various daily tournaments at 7pm and 12pm which vary in buy-in depending on the day of the week.
Midnight Rose Hotel & Casino: Friday and Sunday afternoon tournaments including Texas Hold'Em, Omaha Hi-Lo, and Seven-Card Stud Hi-Lo variations.
Poker Game Variations
There are several different variations of poker. By far the most popular within Colorado and in the US as a whole is Texas Hold'Em Poker. This is what most people think of when they imagine a poker game and is available to play at all casinos with a poker room in the state. Other popular variations include Omaha Poker and Seven-Card Stud Poker.
Texas Hold'Em
This is one of the easiest forms of poker to learn, partially because of the number of resources available due to its popularity. Players are all dealt two cards and five cards are dealt in the center. The aim of the game is to create the highest hand by combining the two cards in your hand with the five on the table.
All players place their bets at the beginning of the hand based on their two cards
After all bets, three central cards are dealt
There is then another round of betting, followed by the fourth central card being turned over.
After one more betting round, the last card on the table is flipped and players cast their final bets.
The player with the best hand wins all chips that were bet in that hand.
Omaha Poker
This is another popular game and is almost the same as Texas Hold'Em. However, each player receives four cards rather than two. These are your hole cards. You must then create five-card hands using two of the four hole cards and three of the five central cards.
There are three variations of Omaha poker:
Omaha Hi: The player with the highest hand wins the pot
Omaha Hi-Lo: Players with the highest hand and the lowest hand are winners, and both receive a portion of the pot. For a low hand to class as a winning hand, all the cards must have a value of eight or lower. For example, the highest-ranking low hand would be 8-7-6-5-4. If there is no low hand in a game, then the player with the highest hand wins the whole pot.
Big O: Players are dealt five cards instead of four. You still create hands using two hole cards and three central cards which increases the chance that you will have a good hand.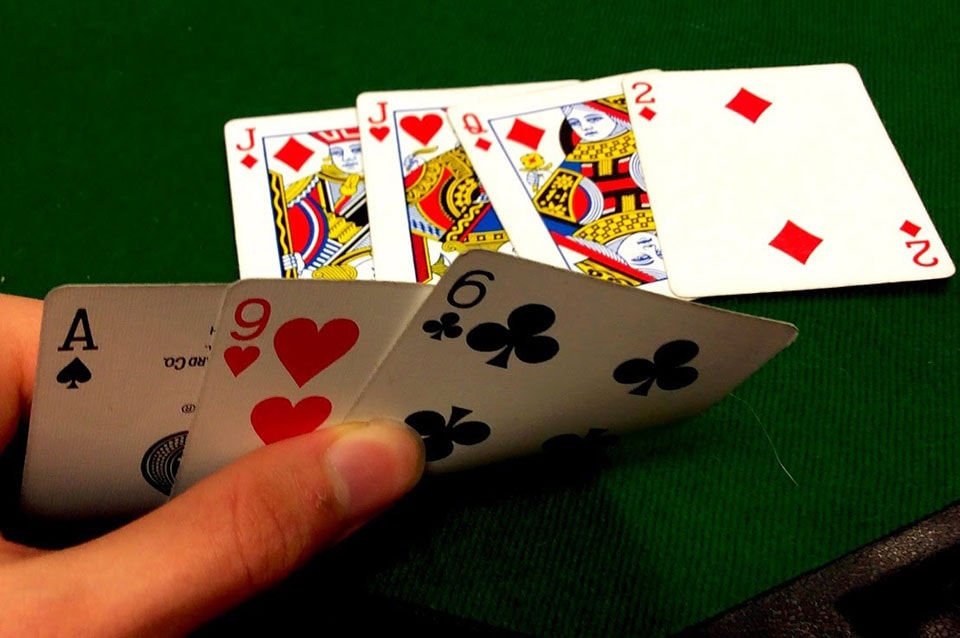 Seven-Card Stud Poker
In the days before Texas Hold'Em, Stud poker was the most popular form of the game. In this game, each player will be dealt their own hand: two cards are face down and one card face up.
The player with the lowest value card commences betting.
When everyone has made their bets, another face-up card is dealt to each player.
The player with the highest pair of cards now starts the round of betting.
This is repeated twice with a third and fourth face-up card being dealt to each player with a round of betting in between.
Finally, all players are dealt a seventh card face-down. The end result is every player has seven cards; four of which are face-up for the table to see and three which cannot be seen by other players.
The player with the best five-card hand from the seven cards dealt wins the pot.
Whether you want to play cash poker or partake in a tournament, to play classic Texas Hold'Em or try your hand at Stud poker, to play in a large Black Hawk casino poker room or at a smaller venue, Colorado will have something to suit your fancy. Take a look at our casino reviews to find out exactly what is on offer and where. Today could be your lucky day!
Colorado Poker FAQs