Fancy trying your luck at the slot machines, a game of Blackjack, or a hand of poker? Look no further than Colorado's casinos! Here is everything you need to know about casinos in the state, games on offer, online gambling options, and how to make real money. Today could be your lucky day!
---
Land-Based Casinos
All casinos in Colorado are found in the three mountain towns of Black Hawk, Central City, and Cripple Creek. There are also two Native American casinos in the state: Sky Ute Lodge and Casino and Ute Mountain Casino Hotel and Resort located southwest in the towns of Ignacio and Towaoc, respectively. Here is a full list of all casinos in each area:
Available Casino Games
Casinos in Colorado offer many exciting game options for players, inclusive of slots, craps, blackjack, roulette, and poker. As of 1st May 2020, retail casinos can also launch onsite sportsbooks. Due to Limited Gaming, these are the only games Colorado casinos can offer, but this is more than enough to entertain any keen gambler. Although all casinos can offer these games, it does not mean they all will. For a breakdown of what to expect at each casino, take a look at our casino reviews.
The Limited Gaming also means the maximum wager placed can be $100. There is a current initiative in the works between the former Mayor of Cripple Creek, Bruce Brown, and the former Colorado Senate President, Bill Cadman, to remove this betting limit and allow casinos to offer new games. They are pushing the proposal for the November 2020 ballot which could see changes happening as early as May 2021.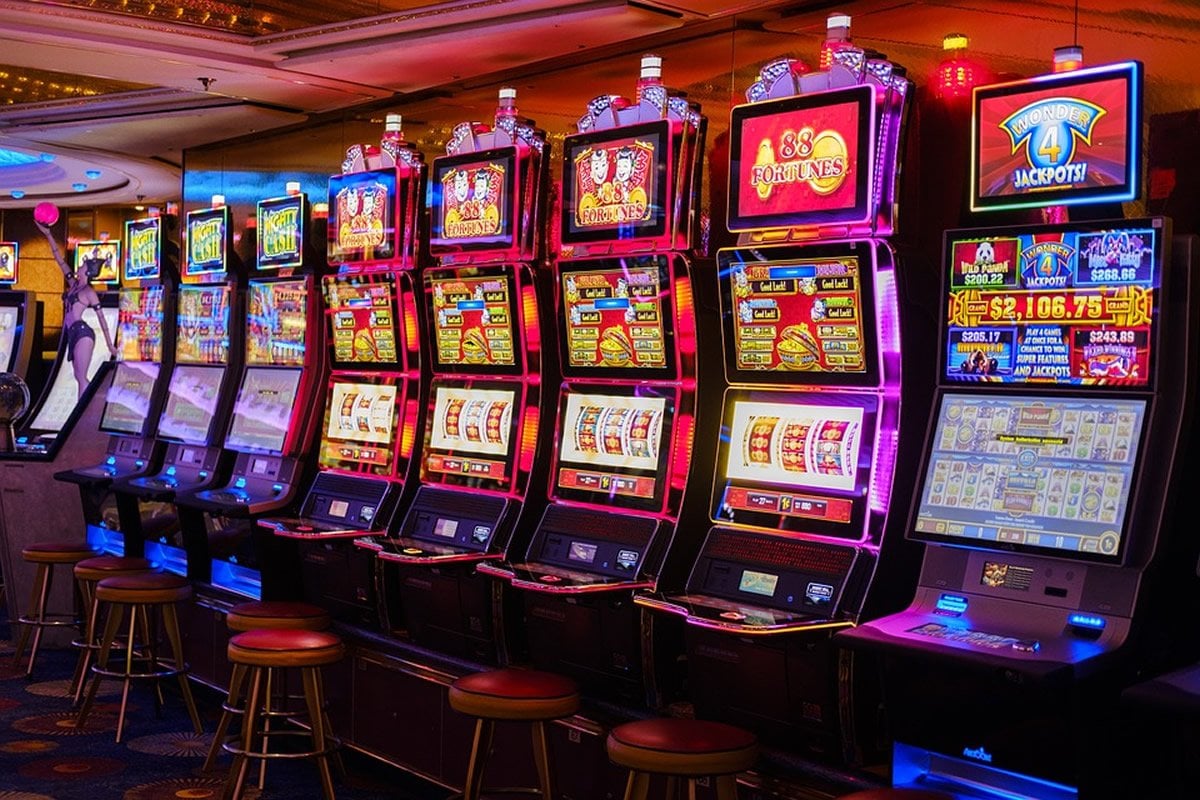 Slot Machines
Slots are a hugely popular casino option as they are in abundance in all casinos and have simple and straightforward gameplay. They are the staple of all casino games rooms. The basis of any slot machine is to spin the reels and line up winning symbols to receive a payout. If you score the correct combination, then you could be taking home a huge jackpot prize! Newer and more modern slot machines have additional game features, such as unlockable bonuses, wild symbols that trigger additional levels, and more. These are a lot more interactive and often focused around a game show on TV or a famous movie franchise.
All Colorado casinos have slots, so why not try your luck today!
Blackjack
The simplest of all table games, blackjack is another classic casino favorite. Players only have to play against the dealer which makes the game a lot less intimidating than when facing a whole table of opponents.
Simply put, players are all dealt a two-card hand, as is the dealer who places one card face down and one card face up. A value is assigned to each card. The aim of the game is to create a hand worth a higher value than the dealers but not higher than 21. You can choose to "stand" if you have a good hand, meaning you stick with your cards, or if you have a poor hand you can choose to "hit" and you are dealt another card.
If you are new to gambling, blackjack is a great place to start. Why not visit one of Colorado's casinos today?
Roulette
This is another game that requires little skill with the aim being to predict where the ball will land on the next spin. Players mark their predictions with chips on the table which corresponds to the numbers on the wheel. The players can bet on specific numbers, on whether the number will be odd or even, or whether it will be black or red. You will receive a bigger payout for making accurate harder-to-make predictions. For example, correctly predicting that the ball will land on an odd number will receive a much smaller payout than predicting it will land on the number 11.
Craps
Craps is another table game, but this one can seem intimidating and takes a little more practice. If you can get your head around the rules, it is a lively and exhilarating game. Put simply, players must guess the outcome of a roll of two dice. In reality, this is a lot more complex than it sounds as there are many different possible combinations.
If the two dice roll to give a 7 or 11, then this is a winning roll known as a "natural".
If the two dice roll to give a 2, 3, or 12 then this is a losing roll, known as "craps".
Any other dice combination is known as a "point" and the number rolled would be marked on the table. Hit this number again a second time around, you win. However, roll a 7 and you lose.
You can place a variety of bets such as whether you think the shooter will win their roll or not, or whether specific dice outcomes will be rolled. The best way to learn to play craps is to give it a go yourself; all dealers will be friendly and keen to teach you the game.
Poker
Everyone has heard of a game of poker. There are several game variations, but Texas Hold'Em is the most popular in the states. In this game, all players are dealt two cards and five cards are dealt on the table. The aim is to create the best hand by combining the two cards in your hand with the five on the table.
Initially, all center cards are face down and players make their bets based on their hand. When all bets are in, the dealer flips the first three center cards over and another round of betting commences. The dealer will then turn over the fourth card and the third round of betting starts. Finally, the dealer places the fifth face-up, and players make their final bets. If you have the best hand you win the pot.
Combined across all casinos, there are over 60 poker tables in Colorado, but the majority are located in Black Hawk. The largest Colorado casino, the Ameristar Casino, has the biggest poker room with 22 tables. Have you perfected your poker face? If you have then Black Hawk is the place to be!
Find more details on different poker variations and where to play in Colorado take a look here.
Online Real Money Casinos
Unfortunately, although the state is home to several land-based casinos, online casinos and poker rooms are still illegal due to Colorado's strict gambling laws. Some websites like the infamous Ameristar Casino site offers players free-play games where you can try out a range of online slots and games. These are solely for entertainment purposes and you cannot win any real money.
The only forms of online gambling for real money that Colorado has legalized are online horse race betting, daily fantasy sports, and online sports gambling. The legalization of online sports betting has only just come into play, launching on the 1st of May 2020. It will be interesting to see whether the approval of online sports gambling will shift the opinion of the state on online casinos in the future.
The nearest state to Colorado which offers legal and legitimate online casinos for real money is Nevada. The casino websites do, however, use geolocation technology. This means you cannot place any wagers from outside Nevada. You can register from an account while still in Colorado ahead of your next trip west, but we aware of expiry dates on welcome bonuses so you don't miss out on these offers.
Colorado Casino FAQs